Captain Castro wrote: "Follow in the footsteps of Samuel Pepys, Charles Dickens, I.K.Brunel, the Pilgrim Fathers and countless pirates on Saturday the Sixth of July by joining the London Wolves walk. T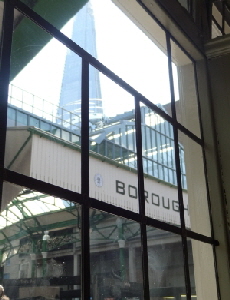 ravel from the historic South Bank by shanks' pony, omnibus, train and boat via the North Bank to a destination towards (and beyond?) the Prime Meridian Line dividing east from west. Plus, for those of us who like a beer or two (too numerous to count), there are many historic hostelries along the way selling beers which will help you walk (Wainwright ale) and keep you seaworthy (Scurvy Ale). What more could you ask for? Come and join us! Meeting place: Market Porter, 9 Stoney Street, Borough Market, London Bridge, SE1 9AA at 11am. To fortify yourselves for the voyage you might like to try Maria's Market Cafe in the Borough Market (opposite the Wheatsheaf in Stoney Street by the Market Porter) especially if you fancy a bubble and squeak bap for breakfast,
So Capn Castro led us a merry dance through the byways of the Thames Walkway.
Maria's Cafe did the party very well to fortify us for the journey. Early arrivals found that the Market Porter didn't open until noon - but Jeff had fixed that by getting them with a personal visit to open at 11am. So some brave souls started off in the Wheatsheaf before attending the official start in the Porter.
The itinerary then: map
1. Wheatsheaf, Borough Market (unofficial prologue) link
2. Market Porter, Borough Market link
(2a) The Barrowboy & Banker (London Bridge) - full - as the Lions were beating the convicts
2b The Walking starts
3 The Horniman at Hays (nr HMS Belfast) link
4 The Anchor Tap - proper pub in Horselydown Lane link
5 The Bridge House (Tower Bridge) link
5a we walked past a pub! The Justice (boarded up) link
5b we walked past a pub! The Angel, Bermondsey Wall, near the Kings Stairs. Well Jack didn't link
6 The Mayflower - oldest pub on the Thames where Nick the barman turned out to be a Wolves fan serving a great pint of scurvy ale link
6a a quick London Overground trip through the oldest tube train tunnel from Rotherhithe to Wapping link
7 The Prospect of Whitby - "Hanging" Judge Jeffries favourite hostelry link
8 The Grapes at Wapping link
9 The Cat and Canary. It's a Wetherspoons. link
10. Not sure whether we can count this one. The Monsoon Clipper link
Pictures:
The Route map, thanks to maps.google.co.uk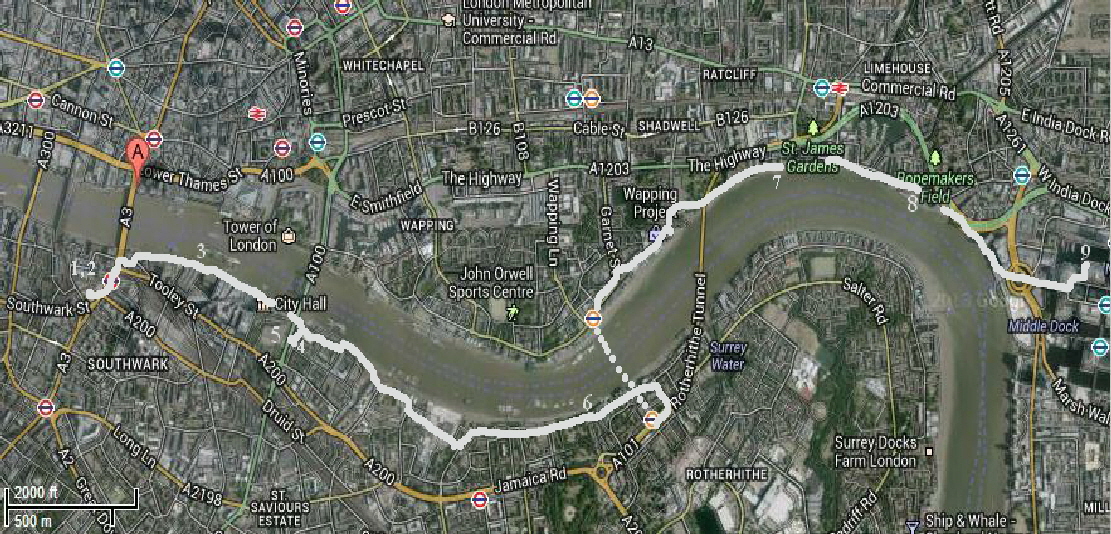 1. Wheatsheaf, Borough Market (unofficial prologue)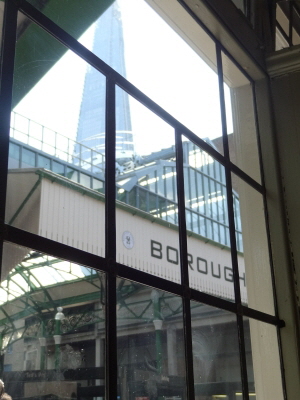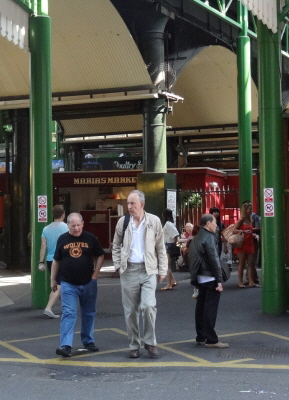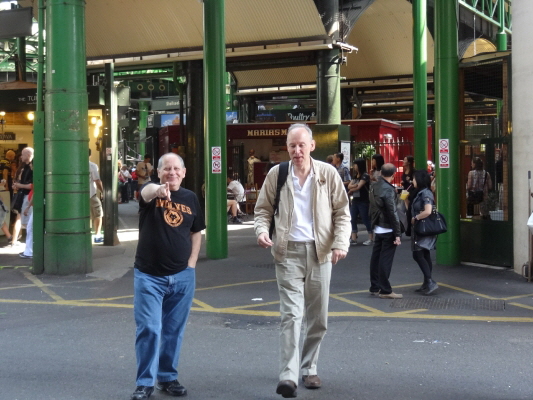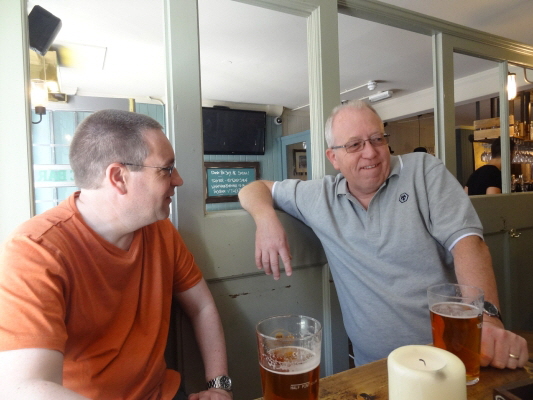 2. Market Porter, Borough Market (pic from Charlton match)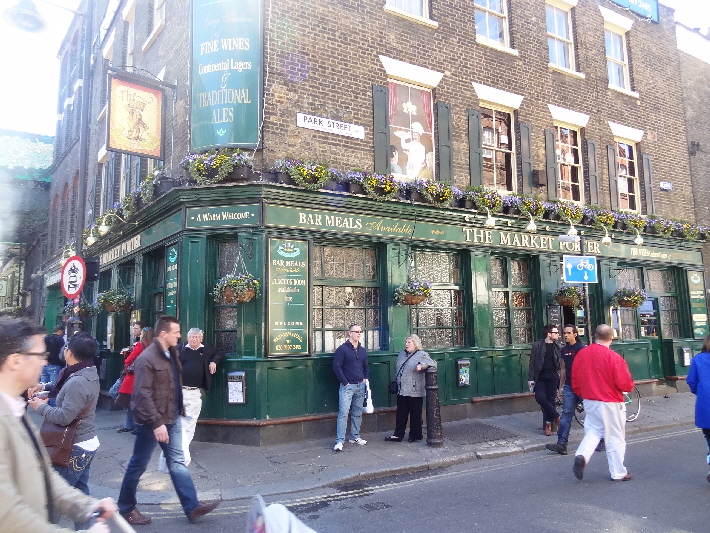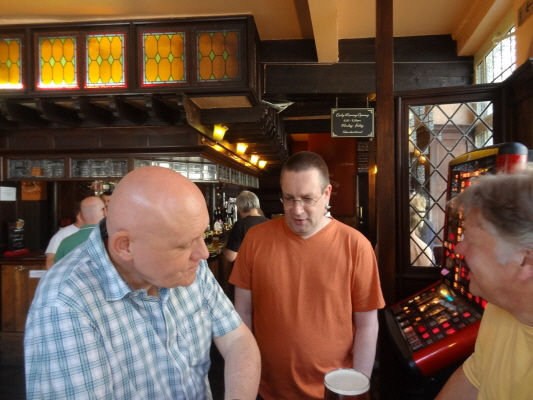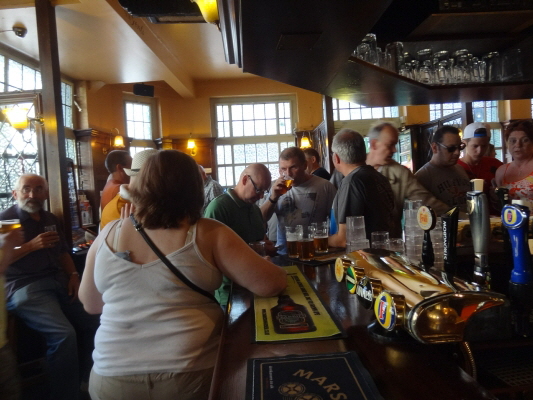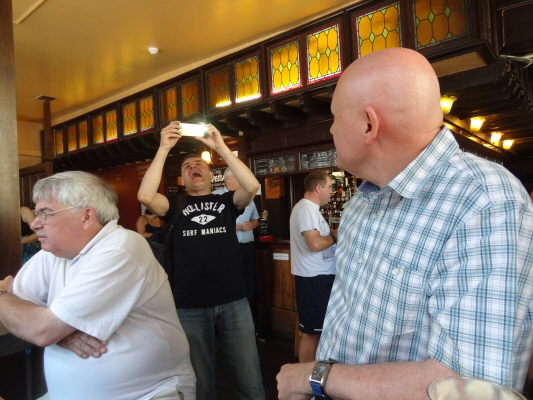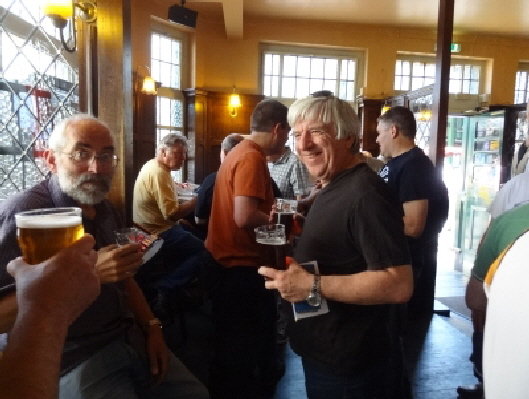 Let's get going