WWLSC site
WWLSC Site

Meet The Players 2008-9 - Mick McCarthy kindly agreed to this year's Meet the Players before the Charlton Match. Stuart Earl presented Wayne Hennessey with his London Wolves Player of the Season trophy. (More details here ). We wished Sylvan Ebanks-Blake a Happy Birthday for the following day (and asked him for a hat-trick) (He scored 2 and hit the post, one of the goals being goal of the season. Neill Collins thanked Stuart for his shirt sponsorship and two members will meet him again at the shirt sponsors' lunch at Compton in 10 days time. Mickey Gray thought his goal against Palace was worth waiting the seven years for and George Elokobi said how much he enjoyed playing with Mickey and how much he was learning from him.
The players all seemed very confident of reaching the playoffs and beyond. Freddy and Seyi were both delayed on personal business.
Thanks again to Mick McCarthy for his and the players' time. And many congratulations on a fine win.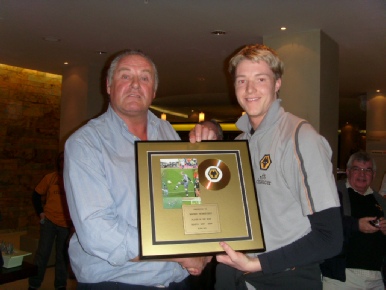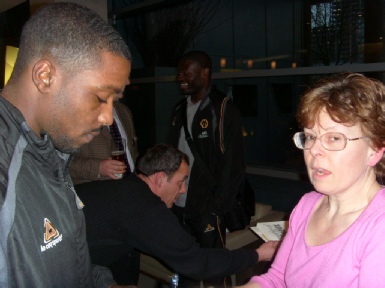 More pictures follow in Picture gallery