2013-14 Football League 1 Champions
Wolves won the third tier after two successive relegations. Alhtough a tight fight in 2013, Wolves surged to a lead after defeating subsequently promoted rivals Brentford 3-0 at Griffin Park Feburary and remained top until the end.
In the final match versus Carlisle Carl Ikeme kept Wolves' 25th clean sheet of the season, one of six club records to be broken along with most points, consecutive wins, most overall wins, most away wins, and least away goals conceded... as well as setting an all time points and clean sheets record for League One at 103 and 25.
Matchday one was part of the Football League 125th anniversary celebrations with league founders Wolves and Preston meeting at Deepale. For more on the celebrations visit the Football League at http://fl125.co.uk/ and follow #FL125 on twitter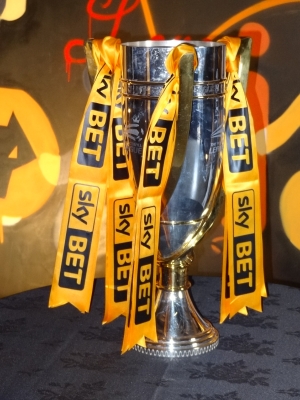 One late test was against eventual thrid place Leyton Orient who were most welcoming, and to member Tommy Turner, the Wolves Mascot for the day, seen here with Captain Sam Ricketts for the 1-3 win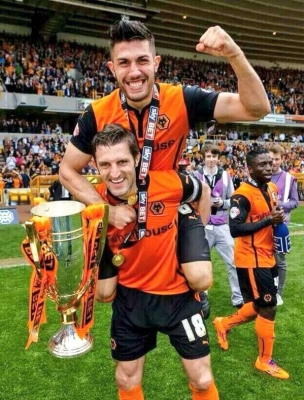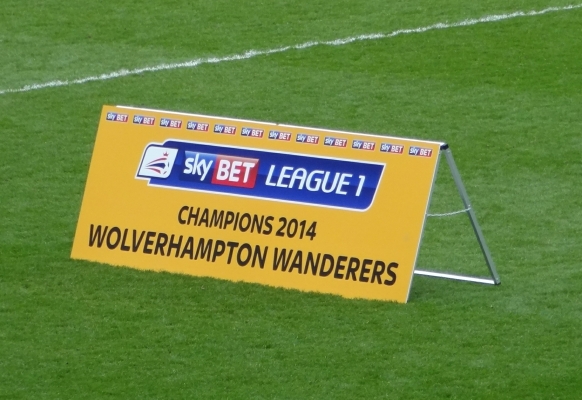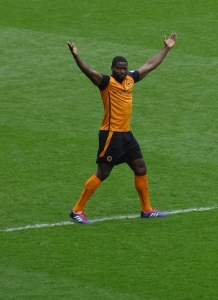 For April and May match details please return to the main site here http://www.londonwolves.com/aprmay14.html
Match reports for March February January 2014 and for 2013 here August September October November December
You are respectfully reminded that all content on this website is subject to copyright and Wolverhampton Wanderers London Supporters' Club ("London Wolves") official website must be

acknowledged as the original source. Please contact the webmaster for permissions to use any content at webmaster@londonwolves.com All materials/designs on the website are © WWLSC. "London Wolves® is a registered Trade Mark.. London Wolves Ltd is registered in England No: 05329824 Registered Office: 21 Walton Road Great Cressingham Thetford Norfolk IP25 6NQ